Gutter Cleaning and Maintenance Farmington CT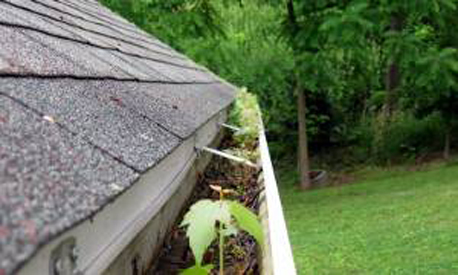 When you need cleaning and maintenance for gutters on your Farmington home, call A&A Seamless Gutters, LLC for quality service at a great price. We inspect, clean and repair gutters on single family homes, multi family homes, and condominiums in Farmington. Early intervention can save you money on costly repairs later on. We'll keep the rain water flowing down to the ground like it's supposed to do.
Our gutter experts have gone up the ladder at many Farmington homes and found twigs, leaves, acorns and other debris in the gutters. After we clean everything out, we make sure the gutters are working properly. We bring our own equipment to blow water and air through the entire system. We recommend doing this often so your gutters don't spill over or leak and cause damage on the inside or outside of your Farmington home.
Click Here for More Information about Farmington Gutters





Gutter Installation For All of CT
Including Bristol, New Britain, Newington, West Hartford, Farmington, Southington, and Terryville
860-881-0585
Gutter Replacement and Repair Business
Licensed and Insured Lic# 0645767
Call Us Today
860-881-0585