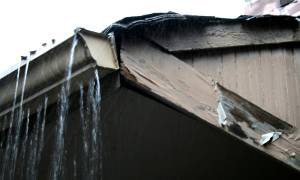 Southington CT Gutter Maintenance and Repair
When it rains in Southington and you detect signs of trouble with your gutters, it's time to call us at A&A Seamless Gutters, LLC. Don't wait until the water spouts grow bigger or sections of rain pipes begin to dangle. Procrastination can cause considerable water damage inside and outside the home. Damaged hardware also decreases curb appeal and could cause injuries.
After you call us, our experts will visit your home and look at the problems you found, then inspect the entire gutter system and the trim. We will come up with solutions to take care of problems including raising, sealing, and reconnecting parts of gutters. We also replace damaged fascia boards. At times, it will be necessary to tell a customer to install new gutters.
Click Here to Find Out More About Other Southington CT Gutter Services





Gutter Installation For All of CT
Including Bristol, New Britain, Newington, West Hartford, Farmington, Southington, and Terryville
860-881-0585
Gutter Replacement and Repair Business
Licensed and Insured Lic# 0645767
Call Us Today
860-881-0585