Licensed Gutter Cleaning and Maintenance Service Avon, CT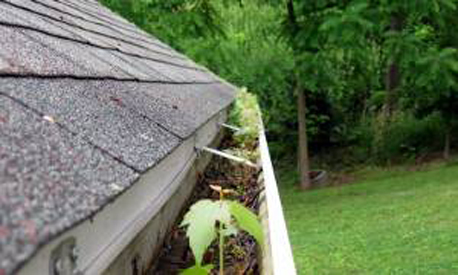 It's amazing how much damage is caused by gutters that are neglected. A&A Seamless Gutters, LLC encourages Avon residents to call for gutter cleaning and maintenance at least twice a year.
Leaves, twigs and blowing sand eventually accumulate in a gutter. A clogged gutter can cause water leakage in the home. In the warmest months of the year, a clogged gutter can also cause a stagnant water backup that becomes a breeding place for mosquitoes and a place for weeds to grow.
Call on us at A&A Seamless Gutters, LLC for fast gutter cleaning and maintenance in Avon. We'll test the gutter system after cleaning to make sure the water goes where it's supposed to.
Click Here to Read More About Other Gutter Services for Avon, CT





Gutter Installation For All of CT
Including Bristol, New Britain, Newington, West Hartford, Farmington, Southington, and Terryville
860-881-0585
Gutter Replacement and Repair Business
Licensed and Insured Lic# 0645767
Call Us Today
860-881-0585