Gutter Cleaning Company Thomaston CT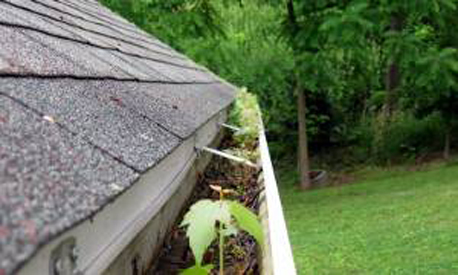 A&A Seamless Gutters works all year long to make sure the rain water and melting snow keep flowing through the gutters of Naugatuck. We clean, inspect, and repair gutters on residential buildings including single family homes, multi-family homes and condos. We know properly working gutters is one of the best preventions against costly damage. Gutter leaks and clogups lead to serious water damage on the inside and outside of the home.
Guess what we find in gutters that have been neglected? There are acorns, twigs, leaves and storm debris. We clean up all that mess for our customers. After the cleaning is done, we make sure the gutters are working properly. We have the equipment to send water and air through the system. Your cleaned gutter system will send the water down into the ground like it's supposed to.
Click Here to Find Out More About Other Gutter Services We Do in Naugatuck





Gutter Installation For All of CT
Including Bristol, New Britain, Newington, West Hartford, Farmington, Southington, and Terryville
860-881-0585
Gutter Replacement and Repair Business
Licensed and Insured Lic# 0645767
Call Us Today
860-881-0585